A lot of mom-related feelings this week. Eggroll is eight months old. She's going to start daily daycare here soon. It's been two years since my mom died. I hit my pre-pregnancy weight yesterday. This article was posted on Scary Mommy.
I'm not sure where this post is going to go, so let's enjoy a stream of consciousness from my head.
(Editor's Note 1. Golly, my stream is running a little grouchy. I blame the cold weather and the recent cold that Eggroll and I have been passing back and forth, but this is a conversation worth having anyway. 2. Randy once told me that if I was going to be authentic on this blog, I needed to be honest about everything. So here we go. Please don't judge, just be entertained.)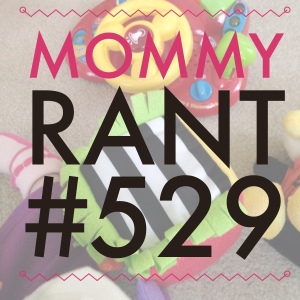 I have spent a lot of time thinking about the sacrifices required of moms. Moms may put their career on the backburner for awhile. Or if not career, what about relationships with their significant other, their friends, their hobbies? We are told it's OK to put on pounds, get stretchmarks, lose hair, vomit uncontrollably for months at a time, endure back pain and leg pain and cooter pain, because babies are so worth it.
But honestly, what do we get out of this deal?  [Read more...]